What Women Are Saying
Confidence in a Bottle
It has made such a difference in the feel of my skin. read more about review content It has made such a difference in"
– L.L.
My new favorite thing
I am thoroughly impressed with this new product. I didn't realize how dry I felt until I applied Nourishing Oil Elixir. Then, I experienced a silky, warm luxuriousness that made me feel young down there and not too wet. "
– Laura
Finally a brand that understands women's needs!
This serum is unlike anything I've ever used before. Thank you to the founders who truly understand what women want and need for their intimate needs!"
– Cynthia
From Dr. Beri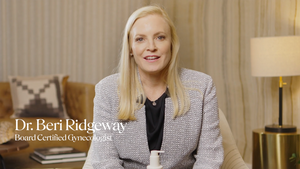 This multi-benefit oil formulated with 100% naturally-derived ingredients was designed especially for the delicate vulvar skin. Preps skin for intimacy (apply externally ahead of time), soothes skin and helps prevent ingrown hairs after shaving or waxing, and if you're suffering from extreme dryness or irritation, apply it following the Hydrating Serum for the Vulva.
Questions
We've got the answers for you!

Liquid error (layout/theme line 129): Error in tag 'section' - 'popup' is not a valid section type