In the Press
Press Inquiry? Contact us at hello@inalabs.com
Get intimate with Ina
Discover the latest news from our lab and get a sneak peek into future products.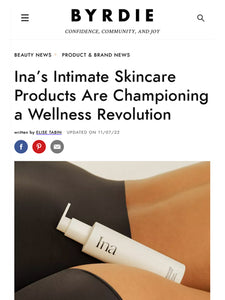 Byrdie
11/7/22 — "The skin on the vulva is delicate, so it deserves specially formulated products ... However, for years, vulvar care products have lagged in innovation. The category had yet to receive the love it deserved—until now."
Global Cosmetic Industry
10/25/22 — "Ina, an intimate care brand founded by Susan Goldsberry, a Filipina-American cosmetic chemist, and co-founded by Beri Ridgeway, MD, OB-GYN, has launched."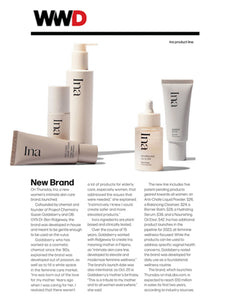 WWD
10/21/22 — "Cofounded by chemist Susan Goldsberry and OB-GYN Dr. Beri Ridgeway, the brand was developed in-house and meant to be gentle enough to be used on the vulva."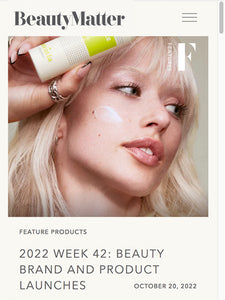 Beauty Matter
10/20/22 — "Ina is an intimate skincare brand that aims to improve and modernize feminine wellness with innovative, effective, and gentle products."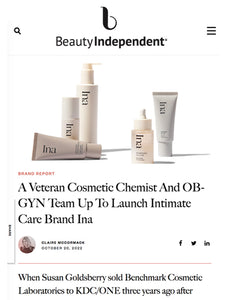 Beauty Independent
10/20/22 — "...and that led her to team up with OB-GYN Beri Ridgeway on Ina, a new intimate skincare range for anyone with a vulva, from pubescent girls through post-menopausal women."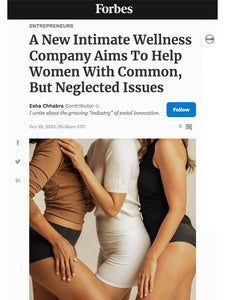 Forbes

10/20/22 — "Dr. Beri Ridgeway and Susan Goldsberry are a unique duo in the startup world: Ridgeway, an obstetrician-gynecologist and Goldsberry, a successful cosmetics and skincare formulator."

Liquid error (layout/theme line 129): Error in tag 'section' - 'popup' is not a valid section type